As an interior designer for Homepolish, Julia Haney Montanez is all too familiar with transforming small spaces for her New York City–based clients. In her 400-square-foot Chelsea studio, she needed a multifunctional closet space to hold not only her clothing and accessories, but also cleaning supplies, home office materials, and books.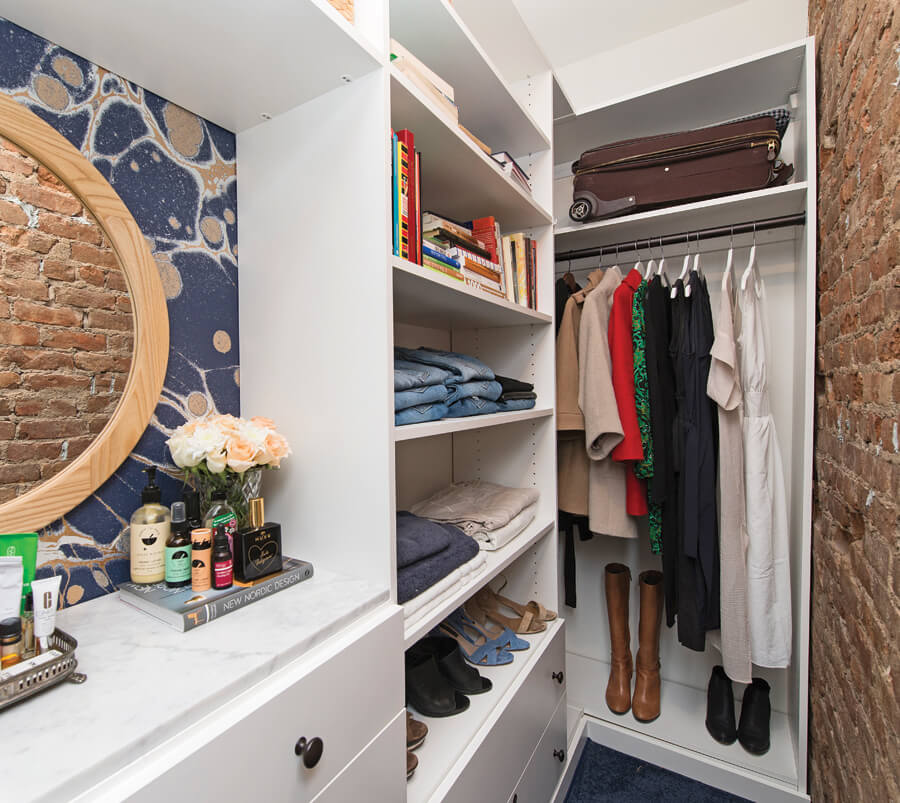 "By creating enough storage in a small space, I can now find everything easily and visualize what I own." – Julia Haney Montanez, Homepolish Interior Designer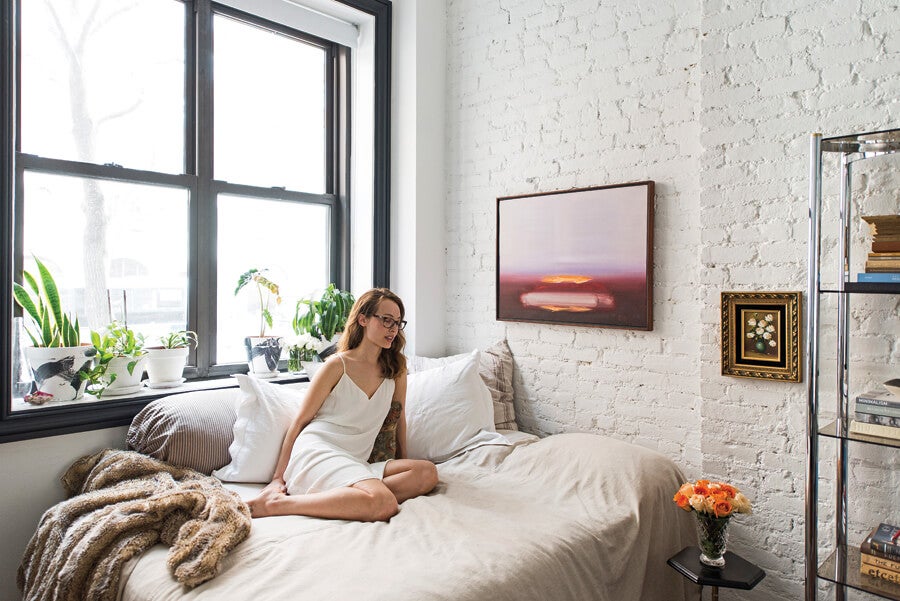 Her resulting 136-square-foot walk-in closet, a transformed 14-foot-long empty space, is a lesson in organization and maximizing storage. Shelves and drawers line the walls, making use of the apartment's high ceilings. Shoes and Montanez's collections are tucked away in clever cubbies alongside hanging clothes racks. Between shelves, there's even room for a stylish vanity, which holds cosmetics and a mirror.