Kimberly Lapides, Los Angeles–based fashion blogger at Eat/Sleep/Wear, wanted a clean, modern closet space that would be both functional and sanctuary-like. Her resulting 120-square-foot walk-in, a transformed spare bedroom, is a bright, well-lit oasis that organizes and showcases her carefully curated collections.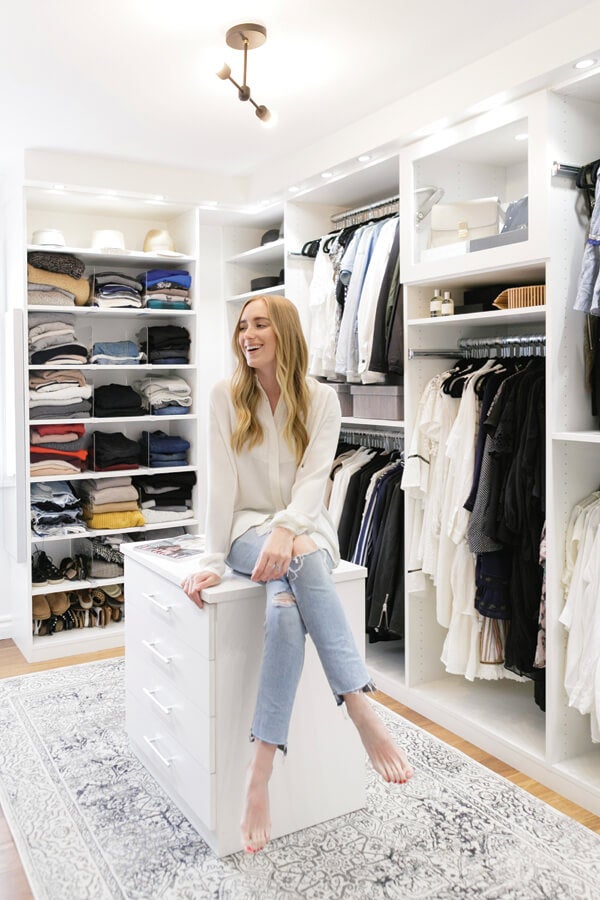 "If you regularly clean out and edit your wardrobe, then you'll be able to avoid a messy, difficult-to-navigate closet." – Kimberly Lapides, Fashion Blogger at Eat/Sleep/Wear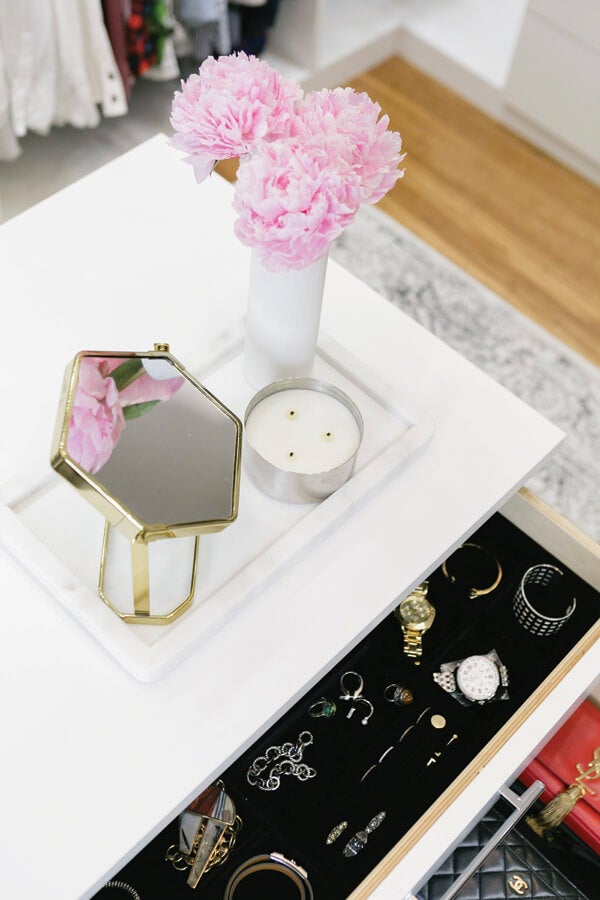 A custom island on wheels—allowing Lapides to move it when shooting photos for her blog—houses her jewelry, sunglasses, and mini bags in velvet-lined drawers. Open shelves hold and display her shoe collection, and exposed hanging rods keep her clothes within easy reach.